Case Study: Raymond's Success!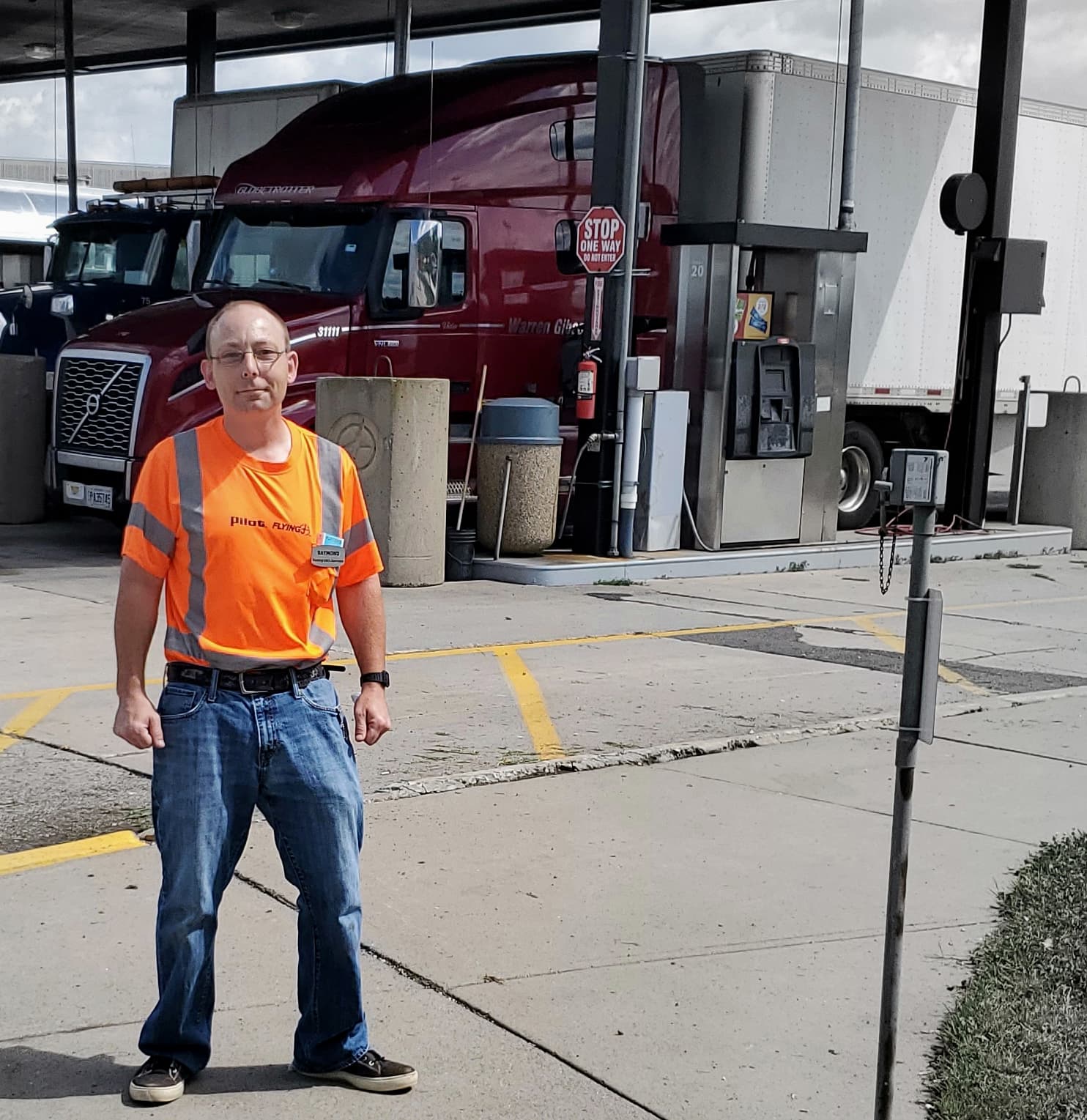 Raymond came to Leads after nearly ten years of not being able to maintain competitive employment.  He said he felt defeated and anxious about attempting to find another position.  Early in his time with Leads, Raymond attended several workshops virtually in order to build his skills in the areas of job interviews, job retention, etc.  He also worked one-on-one with his Employment Specialist (ES) in order to boost his confidence and ease his anxiety.  
It was brought to his attention by his ES that there was an employer hiring for a maintenance/cleaning position at the south end of the city, a matter of minutes from Raymond's home.  Leads advocated that Raymond receive special assistance with the application process as his unique personality may pose a barrier when completing the online assessment.  The employer was willing to accommodate through the early stages of recruitment, and Raymond was eventually brought in for an in-person interview.  
Raymond was offered the position and has continued to grow in his role both in terms of hard skills and also soft skills.  The employer worked on integrating Raymond to the team as she was provided with Raymond' diagnosis of being on the Autism Spectrum and his past difficulties in connecting with supervisors and fellow staff members. This shared information helped the employer plan and execute strategies to ease Raymond into the team.  Raymond was trained on the basic position, but then was recognized as a reliable, consistent employee with more potential.  He was later offered the chance to be given a key to the entire facility, and to be trained on the handling of dangerous goods.
Raymond now works both outside and inside the facility with all areas of business.  He has proven to be a very valuable asset to the team.  He has regular check-ins with his ES in order to maintain the job and to help navigate any questions that need addressing.  Raymond has also been told he will one day be trained on how to run the cash registers and manage the other areas of the business.  There is regular communication between the employer and Leads, as well, so that Raymond may receive support to continue being as successful as possible in his position.
What circumstances led you to come to this service provider for help? 
"I had not worked for almost a decade due to personal issues, and starting from scratch I found difficult.  I didn't want to do it alone.  I had not had or maintained steady employment in almost a decade.  Any job I got, I was told I was not a fit for.  I am on the Autism Spectrum.  I have social anxieties and it affects me at work in knowing how to interact and cope with certain stressors on the job."
Can you describe any goals and positive results that you achieved from your experience? 
"I have gained confidence to try new things.  For instance, I got a new bass guitar and have started to take lessons.  This is something I would have never done before.  At work, I feel like I am part of the team. I also feel like I am depended on for sure.  I have obtained my Transportation of Dangerous Goods licence." 
Can you tell me more about what motivated you to start looking for a job as a maintenance worker?
"In the past I was recommended for something and did not take the advice and instead chose another avenue.  This time, when my Employment Specialist recommended I give this a try, I made sure I gave it a chance.  I made sure I didn't let myself get in my way.  I put my faith in what I was told by a professional."
What's your favorite thing about your job? 
"The teamwork."
What things are challenging? 
"I find it challenging when I work by myself.  It is a heck of a lot of work.  I am doing the cleaning, the propane, and anything else that comes.  Thankfully those are few and far between."
Did you find it easy to access this program (working with Leads)?
"Yes, extremely.  I found that as soon as I showed the initiative everything was put in to place very quickly."